Running a company is connected with a multitude of responsibilities and tasks to fulfill, such as employing staff, developing marketing strategies or arranging financing, yet one may not forget about one of the aspects which may even be of crucial importance to the future of the company – business correspondence. What do you need to meet the highest standards of business correspondence?
How to Write a Business Letter
If you have ever wondered why you should know exactly how to write a business letter, imagine reading a letter received from a company that you would like to establish cooperation with. You are holding a huge envelope and after opening it you see an A5 sheet of paper. You take a quick look at the sender's name but it's illegible. You start reading but you have to read the letter again to understand the message. Will you take a risk and establish cooperation? Will they be trustworthy enough for your business? If you write business letters in a similar way, you may easily turn a possible long-term cooperation to ashes before it even starts. Follow the rules if you want to know how to write a business letter.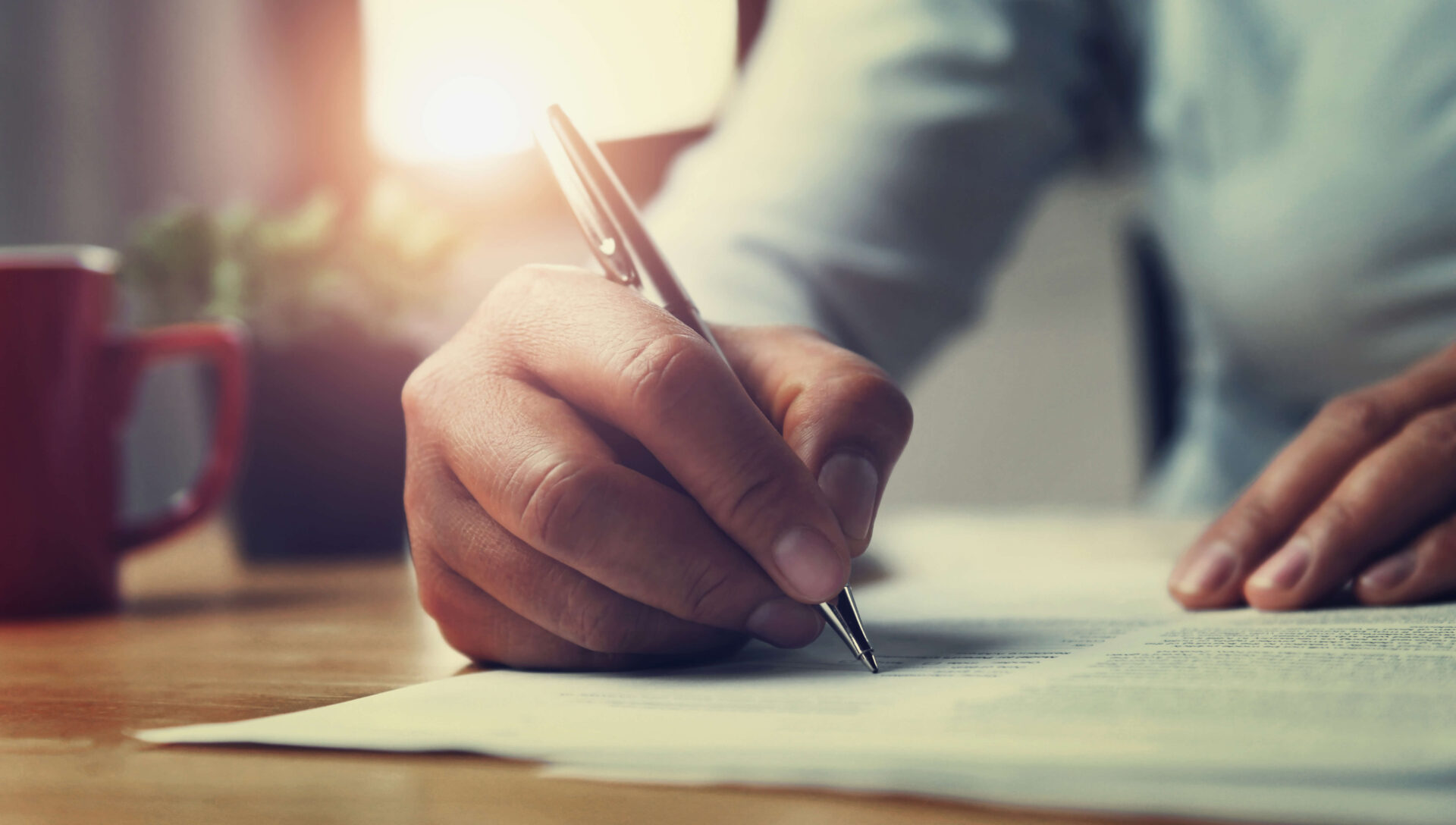 Personalised Business Stationery
To leave the receiver impressed right after opening the correspondence from your company, it would be best to order personalised business stationery. There are companies offering custom letterheads or envelopes with a company logo and address information. The paper will always be of the highest quality and you won't waste your time with writing the company details on the envelope yourself. You may even order business invitations, announcements and cards to say thank you to your customer. Adhesive address labels may also be of use – they not only look professional but also save your precious time, and in case people need to consult a graphologist to read a letter from you, at least your recipient will know for sure that you were the sender.
If you're looking for labels – look no further and explore our range.
Writing a Business Letter
With the following rules writing a business letter will never again cause you any difficulties.
Start by writing it with a salutation but be careful – the use of the first name is only acceptable if you typically address the receiver in this way! In any other case, use the personal title and the last name.
The first paragraph should contain a friendly opening and the reason for writing. Each paragraph must start with its main point, its justification and details. Don't forget to summarise the points in the last paragraph and request a response. Place your handwritten signature at the end.
Remember to use formal language, so no contractions or slang language. Scan the text before sending it in case of any spelling or grammar mistakes. Pay attention to punctuation to avoid misunderstandings.
Make sure you're stocked up with the correct writing supplies!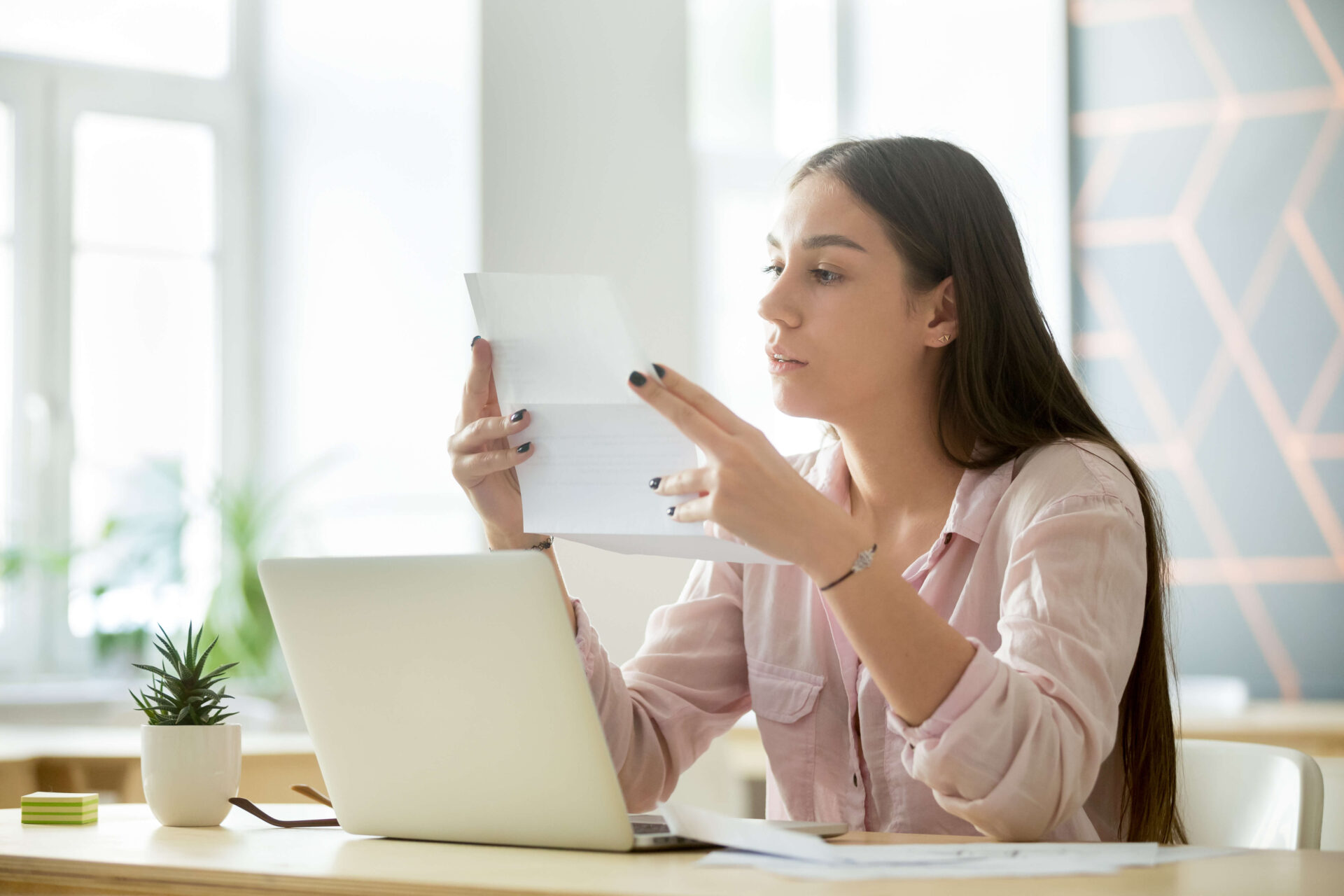 How to Address Business Envelopes?
Even if you order adhesive address labels, it's still good to know how to address business envelopes. There are a few elements a business envelope cannot do without: the recipient's name, business name, address (starting with the street and apartment number, city, state, ZIP code and the country). Place the recipient's information in the middle of the envelope, whereas your company address (or return address) goes in the upper left corner.
What Size Are Business Envelopes?
It's good to know what size business envelopes are required yet the appropriate choice still depends on their content. It would be best to use an envelope ¼ of an inch bigger than the document to protect it. You may find that DL size is perfect for invitations and promotional materials, C4 for larger documents to avoid folding, or C5 to contain A4 paper folded in half. If you need to secure the content and you are wondering where to buy cheap shipping envelopes, order cheap bubble, padded or security envelopes in an online stationery shop, you should go to https://www.staples.co.uk/