Is your laptop getting overheated? Or maybe you like working on the balcony, on the sofa or in the garden but it's uncomfortable to keep it on your lap? Why don't you have a look at modern laptop stands and see how multi functional they are! We advise you on how to choose the best laptop stand.
Why Use Laptop Stands?
Laptop stands may seem like unnecessary gadgets because your equipment can be easily set on a desk, however laptop stands for desks have many functions, i.e. conveniently positioning the equipment at the right height and angle is just one of them. By choosing an adjustable laptop stand, you can set the optimal position for your equipment to maintain the correct posture (without slouching or leaning excessively toward the computer). The stand will also help you keep the screen at such a height and distance from your face so that you don't strain your eyes (not too close and not too far).
Laptop stands are not only a matter of convenience while sitting. It is also possible to buy special cooling stands that prevent the hardware from overheating. During many hours of work, each computer generates heat. Over time, its cooling system may not cope with the excess of heat, which results in reduced hardware performance and computer slowdown as well as increased vulnerability to malfunctions and failures. So if you have noticed that your computer and is not working as smoothly as before, you can enhance its performance with a properly selected laptop stand.
View our range here.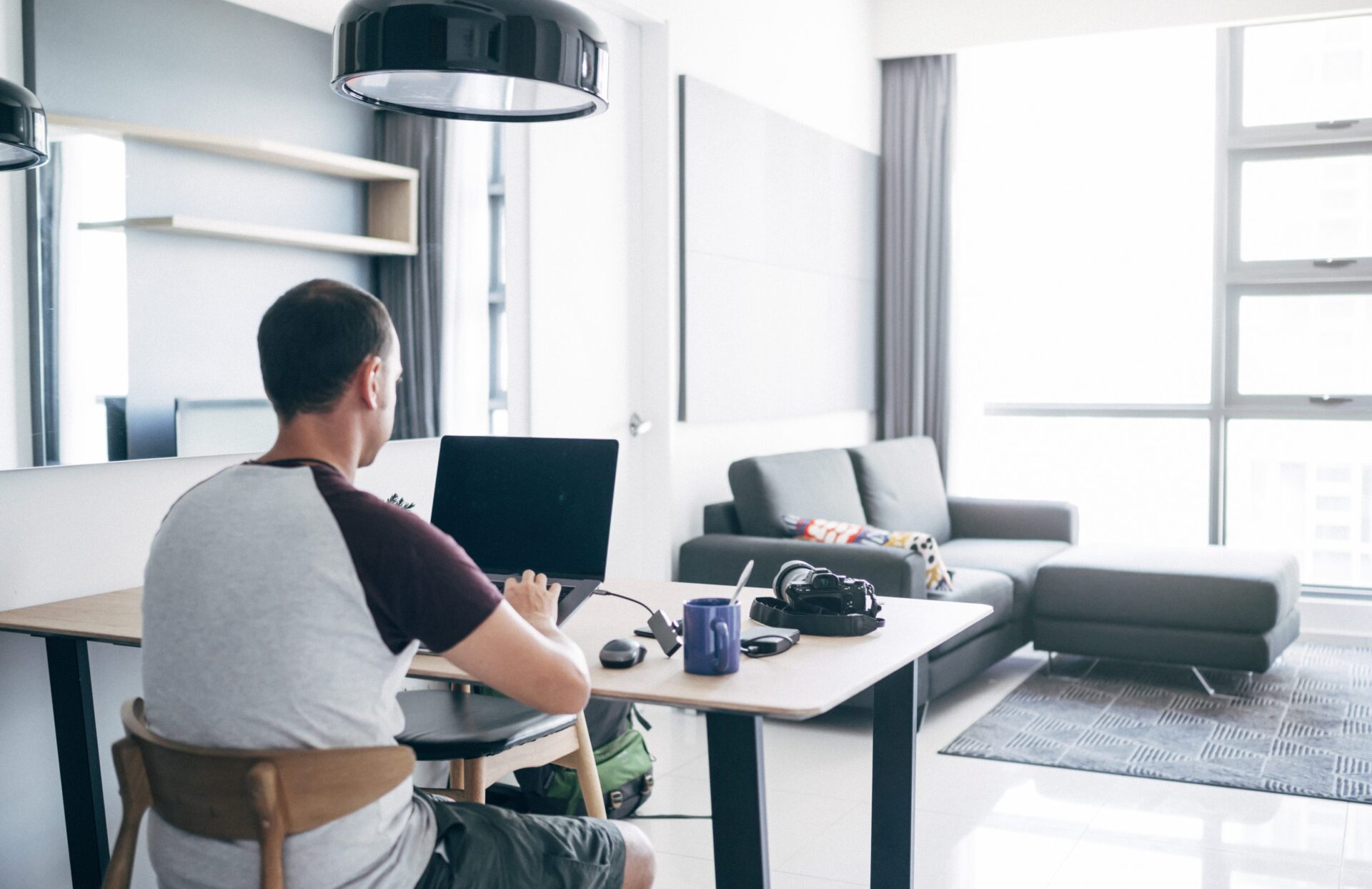 Laptop Stands for Desks – Work Comfort Matters
A laptop stand – standard or cooling – will work in almost any circumstances. You can use it to work at your desk or when you take your laptop with you on a trip (e.g. to a train or plane). Laptop stands are mostly foldable or take up little space. It is also very handy solution for people who prefer to work in various places outside the office – e.g. in a café or on the terrace – places where one can't always conveniently put the equipment on the desk of the right height.
Best Laptop Stands – Which One to Choose?
Laptop stands, depending on the price range, may differ in the material they are made of and other parameters. Be sure to pay attention to:
size of the stand (it can't be too small, the laptop should not protrude but too large can be troublesome);
material (it should be resistant but as light as possible – especially if you take the stand with you to travel);
power supply in case of (many of them are conveniently powered via USB from a computer);
noise level (some fans in the pads may be noisy, which is troublesome for many people).
It is also worth paying attention to whether the selected laptop stand allows you to adjust its height manually. It is important to easily set up your equipment in a convenient way – regardless of your height or the height of a desk.
So if a laptop stand sounds like something you can benefit from, click here to view the range we sell at Staples!