Do you work at a desk in a sitting position for many hours a day? An uncomfortable office chair can not only significantly reduce your comfort of work but also cause ailments, such as back pain. We're here to help you achieve the highest possible comfort and learn how to choose an ergonomic office chair that meets your needs.
An office chair is one of the most important furniture necessary to work at your computer. Spending many hours in a sitting position is not natural or beneficial for our body. That is why it is worth ensuring comfortable position and proper body support during work – e.g. by choosing an ergonomic office chair. It is important because an incorrectly selected chair usually makes it difficult to take a comfortable position while sitting – it causes us to fidget and change position – and this doesn't promote concentration and efficiency of work. After many hours of sitting, we can also feel back or neck pains and even headaches (if the wrong position forces you to lean and strain your eyes).
View our range of Ergonomic Chairs here!
Ergonomic Office Chair – What Does It Mean?
Ergonomics is a science that deals with optimal adaptation of work tools to its conditions and users' needs – including the anatomical structure of our body. Therefore, an ergonomic office chair is one that is properly profiled in relation to the curves of our body. A comfortable office chair allows for proper support of the spine and limbs. It should be adjustable in height so that you can comfortably rest your feet on the floor when your legs are bent at the knees at an angle of 90 degrees. A comfortable chair must also have a backrest, headrest and armrests – these elements are necessary to keep a proper posture while sitting.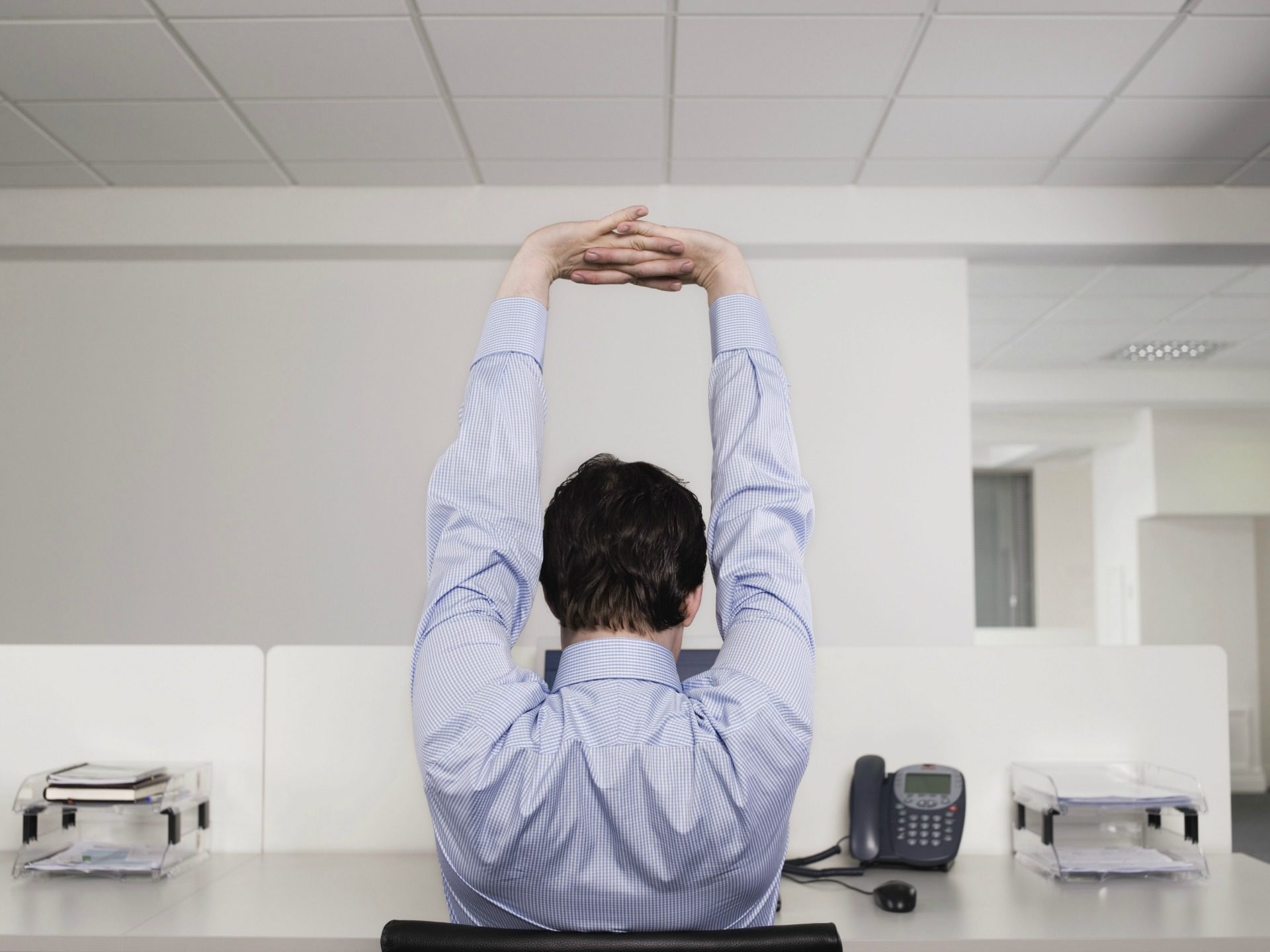 Comfortable Office Chair: What to Look For?
First, consider your height and body build (weight) – the chair should be best suited to you. Adjustable chairs are an ideal solution because you can change e.g. height or armrest settings. Currently, most ergonomic office chairs can be adjusted but here are a list of important parameters to consider before buying:
● Height – it should be adjustable or adapted to your height so that you can rest your feet on the floor while sitting.
● Armrests – should be a comfortable support for your hands. It's good if you can adjust the extension angle slightly but, above all, their height.
● Backrest – it should be shaped so that you feel comfortable while sitting. Good if it has an additional headrest.
● Seat – cannot be too soft or too hard. Also, pay attention to the depth – avoid chairs with a seat in which you sit too deep.
● Fabric – it should be of high quality: pleasant to the touch but durable and, as far as possible, resistant to abrasion. It also can't be too "artificial" and slippery – to avoid discomfort and the feeling of "sticking" on hot days.
● Stable base – note the chair base which should be solid enough to guarantee a stable seat.
● Wheels – the office chair should be equipped with soft wheels that make it easier to move and don't scratch the floor or damage carpet.


Best Ergonomic Office Chair – Tailored to Your Needs
When choosing a comfortable office chair, it is also worth paying attention to the design. Currently, we are dealing with such a large selection of various models that you will certainly find a chair that will not only surprise you with comfort but also highlight the modern decor of your office. Remember to choose a chair for the desk or table you work at. You must be able to slide a chair under it easily. An ergonomic office chair cannot be too big or too heavy – it should make it as easy as possible for you to move freely while sitting (e.g. turning around, etc.).